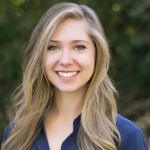 Written by: Courtney Redman.
When you are standing on the precipice of a new experience, you are standing at the point where every possibility exists. Sometimes the possibilities are exciting, sometimes they are terrifying, and sometimes they are a bit of both. But, that moment when you are getting ready to step into the unknow can be an amazing place to check in with yourself and decide how you want to take that step.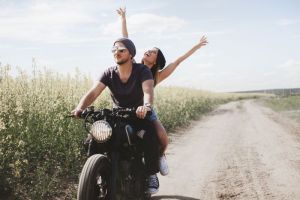 How often do you notice yourself saying "no" to new experiences out of fear? Fear that you do not know what to expect in the experience, or fear of the possibility that you will not enjoy it…etc. Fear can play a huge role in saying no. So let's look at what can play a role in helping you to say "yes".
Moving into transition may come by choice or by necessity, but either way, something that can help you navigate that experience is knowing your intention. The foundation for this begins with knowing yourself. Knowing what you need, what thoughts, feelings, and tangibles can get in your way, and having the confidence to manage your needs despite the situation are all important parts of starting to say yes.
A great place to start is checking in with yourself. Try asking yourself some of these questions first:
What challenges you?
Do you know your boundaries in new experiences?
Do you know the difference between what feels uncomfortable versus unsafe for you?
What are some of your strategies for working through discomfort?
Checking in with yourself about where you are starting can help you to orient yourself to how you move into your next experience.
Next you can take a look at the context:
If you are trying something new with others, what are their boundaries?
Do you like to go with the flow, or do you like to have a plan?
If you are trying something new with others, have you all discussed which approach fits best for each of you and what the needs are?
If you find yourself getting anxious or overwhelmed by all the different opinions and personalities that could be part of your next step, taking time to check in with others about where they are is another helpful way to orient yourself. The more you know, the easier it can be to say yes.
Finally, take a look at how you move both into and out of an experience:
Set realistic expectations for yourself and for others.
Make a plan for how you want to transition out of the experience.
Identify what support you may need to make the transition happen.
In challenging yourself to engage in these new experiences, you may discover something that adds great value or meaning in your life. You may meet new people that become important members of your life. You may also learn things about yourself that help you engage more fully with others, and also be comfortable in understanding what you need from an experience.
This can also be a way to learn and implement aftercare for yourself. Check in with yourself after a new experience and see what you like about it, what you would have changed, and what you could actually do differently in the future. What did you learn about yourself and others that you want to keep using as you move forward?
New experiences can help us grow as individuals, and individual growth can also reflect back into your relationship. Whether you're trying new things by yourself, with friends, with a partner, or with a group of strangers, you have the ability to move forward with confidence if you know what you need.
For more information on our services, click here: Individual Therapy
For more information on our services, click here:  Couples Therapy