Family Therapy
Is Your Family In Distress?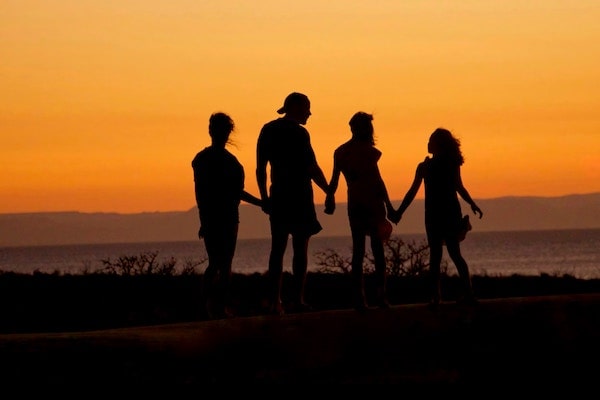 Is your child demonstrating problematic behavioral patterns, sudden changes in their personality, or difficulties with academics? Do they seem overly anxious, withdrawn, or prone to lashing out at others? Are you worried that the bond of trust between you and your child has eroded to the point where you can't talk about anything? Perhaps you no longer know how to connect with your child and worry that you are not being supportive enough because you simply don't know how. Or it could be that you merely want to instill some peace and harmony in the home.
Families encounter problems for many reasons. And although child rearing may present its own challenges, unforeseen events can also complicate even the healthiest families. For instance, your family's cohesion may have been disrupted by the introduction of a newborn, the loss of a loved one, or a recent medical diagnosis. Similarly, a recent transition, such as the loss of career, relocation to a different city, or a change in relationship roles can present challenges for your family or partner. Perhaps a separation or divorce is creating a tense living environment populated with frequent arguments and criticism that are affecting everyone. Or it could be that you are struggling to make emotional connections or harmonize parenting styles in a blended family.
If you are experiencing any of these situations, you are likely running yourself ragged trying to balance your role as parent, caregiver, and peacemaker. However, although you may feel powerless to change anything right now, we can help you open up new dialogues with your partner and your kids to reduce your burden of worry, repair your family's unity, and restore your peace of mind. 
All Families Experience Some Difficulties
If your family is struggling to maintain a healthy dynamic, you are not alone. Even the happiest and most successful families occasionally need help. Transitions, change, and loss happen in everyone's lives, creating unexpected challenges. Moreover, if you have a child, it's normal for them to act uncharacteristically when any of these things occur. 
As kids grow there is an ebb and flow of closeness and autonomy that can be healthy. In fact, a completely non-rebellious child may be operating from a place of fear. Our goal is to encourage your child to be independent in a way that 1) benefits their development as an adult and 2) enables you to handle and negotiate the natural tension that arises. 
Unfortunately, our children's lives are all too often complicated by the pressure that social media places on being attractive, successful, and well-liked. The need to be understood and accepted can naturally put them in situations where they have to make decisions that they may not be ready for. The natural tendency is to clamp down on harmful behaviors. But how do you balance a child's need for developing their own identity with your need to raise a self-reliant individual who can survive in the adult world?
Creating a healthy environment for raising your child in can be challenging, especially if you, yourself, were exposed to toxic relationships or flawed parenting models as a child. The good news is that working together as a family unit, you can learn to communicate with empathy and respect. We can provide your family the help it needs to heal and thrive no matter the circumstances.
Emotionally Focused Family Therapy Can Help Your Family Heal
As relationship therapists who specialize in counseling families, we understand how difficult it can be to navigate family issues alone. Therapy can help you peel back the layers of discord to find what is at the heart of the conflict. Rather than focusing solely on fixing a problem, we help you unravel the core of your struggles while providing you with tools for working through them productively. Family counseling allows you to build new pathways for dialogue that can reveal what is actually being communicated through a child or partner's behavior.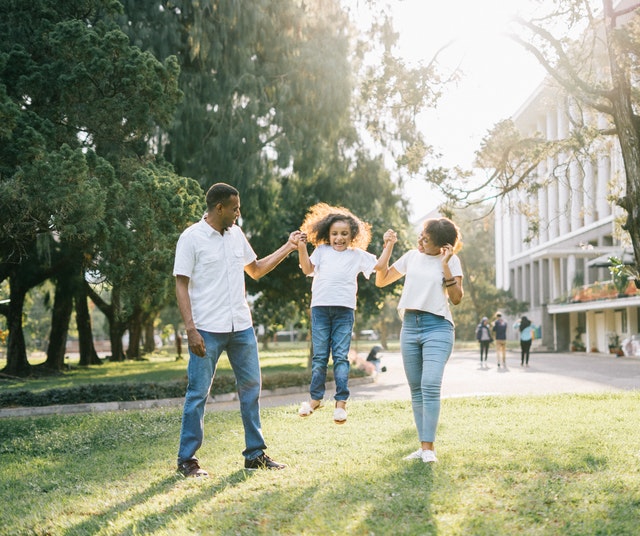 In a neutral space of safety and respect for the challenges your family faces, we will first establish the primary concerns you have as parents. Then, we will work together to make sure that everyone is there for the same reason and that everyone's goals and expectations for therapy are aligned. At that point, we may gently explore any emotional or behavioral patterns that may be creating problems in your relationship.
One of the models we use for facilitating honest communication is the PACE method: Playfulness, Acceptance, Curiosity, and Empathy. We believe that laughter and playfulness are gentle ways of disarming suspicion and creating a bond of trust. Acceptance means we meet your child with unconditional positive regard for who they are and what they are experiencing. Curiosity involves actively listening to and understanding your child's motivations for their behaviors. And empathy allows your child to feel safe, acknowledged, and understood without blame or judgment. We find that when you approach a teenager on these levels, you can increase their will to communicate peacefully and even comply with a parent's instruction. 
We also specialize in Emotionally Focused Therapy (EFT), a highly-effective and scientifically driven treatment model that helps families and couples create safe and secure bonds. It allows us to get to the root of issues by exploring how past relationships may be negatively affecting your current relationships. Once you understand where this behavior is coming from, you can open up new lines of honest communication that can make you, your child, or your partner feel safer, more validated, and understood.  
No matter what your family is going through, therapy can help everyone adapt to changes gracefully. At the Colorado Center For Couples And Families, we have an experienced group of therapists who are specifically trained in Marriage and Family Therapy. Collectively, we have over 30 years of experience helping families and couples find harmony. With the right guidance and a little effort, your family can cultivate relationships that are authentic and joyful. 
You may still have concerns about counseling…
My spouse or family thinks everything is fine. I'm not sure they'll come.
Even if your spouse or partner doesn't want to attend, you can still gain valuable insight into the nature of your family's discord that can lead to significant improvement in your interactions. Over time, your partner may see changes that encourage them to participate, themselves. In that case, there is always space for more.
My child is suspicious of family therapy.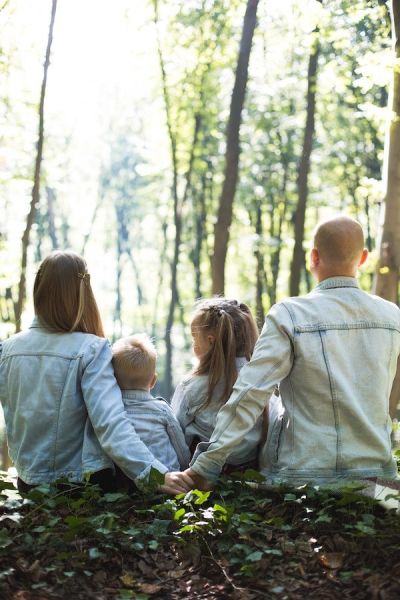 At CCCF, we do not pathologize your child or their behaviors, so your teen can rest assured that they won't be labeled. Instead, we look at what is wrong with the system and how we can improve that. Our whole purpose is to enable you as parents to talk to your child in a way that is accepting and non-threatening. 
Even if your child doesn't want to attend, we can still work on ways of improving trust and connection in your relationship. And if in the future, your teen decides to attend, they are certainly welcome. What teens need most from their parents is a safe and secure environment in which they can develop their own identity, self-advocate, and learn to communicate with trust. At CCCF, we understand the importance of these dynamics and help facilitate new pathways of communication and connection. We help families manage the transition from dependence to autonomy. 
I'm worried that we'll be blamed for our child's behavioral issues.
We understand that every family experiences hardship, and to that end, it is rarely any one person's fault. Harmonizing the personalities and needs for multiple individuals can be difficult for anyone, and you shouldn't be expected to bear the burden. To that end, we will never blame you, your child, or anyone else for that matter. Instead, we will look at how each person might contribute to make things better and build upon the positive aspects of your relationship. Our goal is to help you support one another, listen to one another, and find mutual understanding and respect.
Let Us Help Your Family Grow In The Right Direction
Family therapy can help you open up new pathways and dialogues that can create greater sympathy, trust, and respect. As a family, you will be given the tools to mediate the stress that naturally arises between kids and parents.
For more information please call us for a free phone consultation at 303-682-6900, or send us a message here.  You can also click here to schedule a session with one of our therapists.