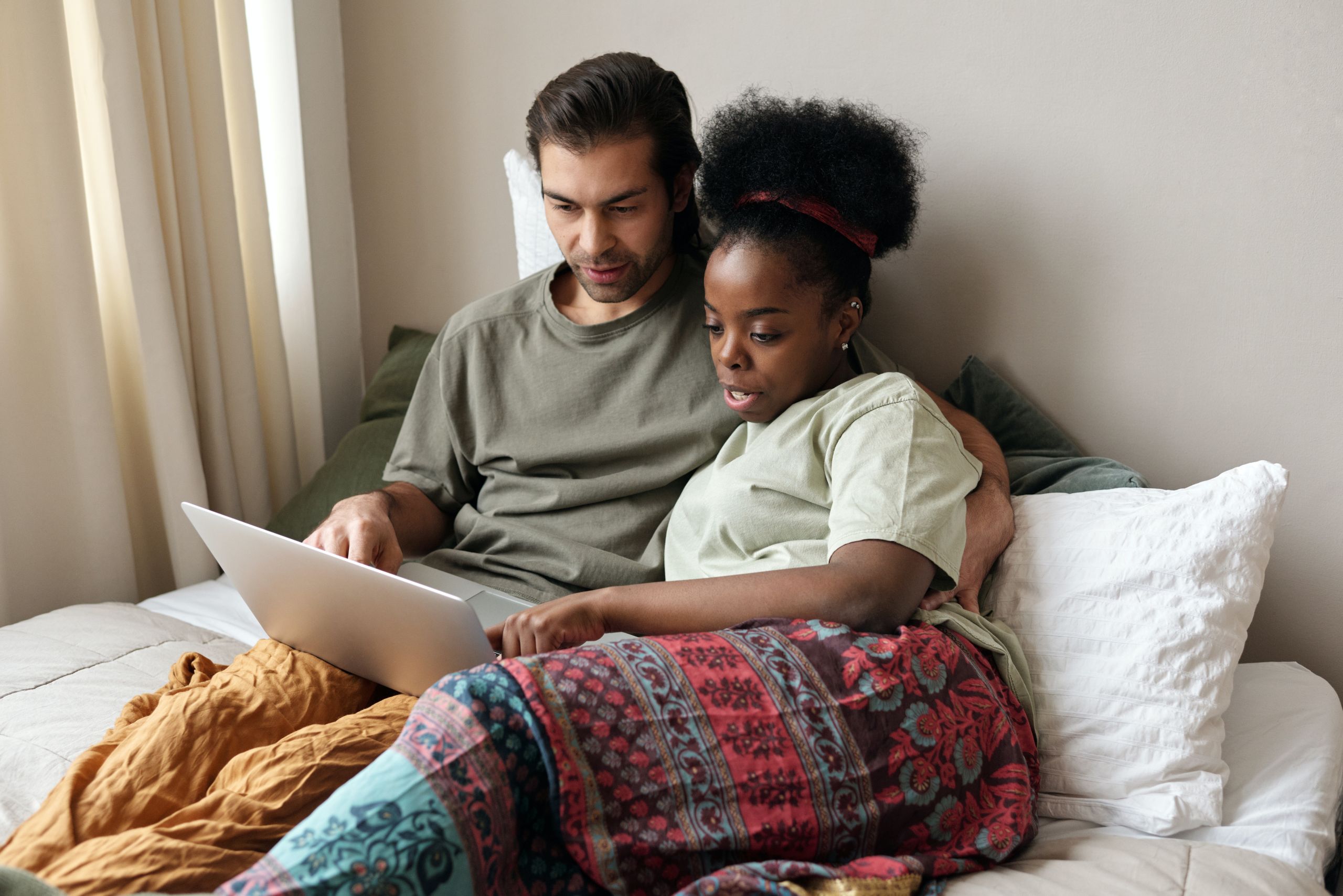 Have you and your partner ever discussed trying couples counseling but struggle with scheduling in-person sessions? Well, you're in luck, because telehealth couples therapy could be a great fit for you!
Many people who need couples therapy don't schedule it because it is just too difficult to find a local therapist who can work during the hours they need.  In fact, many couples spend months or years disagreeing about even going to couples counseling for that very reason. One of the biggest benefits of virtual couples counseling is the ease of scheduling and the ability to conduct a session in the comfort, security, and convenience of your own environment. I've done in-person therapy for years, and while the goal of therapy is still the same, the versatility that telehealth couples therapy provides can make all the difference.
When it comes to telehealth couples therapy, don't compromise on the quality of the therapy!!  Colorado Center for Couples and Families specializes in couples therapy.  We provide both in-person and telehealth couples therapy, because couples therapy is the primary focus of our practice.  We are all highly trained in Emotionally Focused Couples Therapy (EFT), widely believed to be the most effective couples therapy available today.
My approach to virtual couples therapy is to create a sense of ease and comfort for everyone without compromising on the quality and effectiveness of the EFT approach. I recognize I'm in someone's home (or car, or office, or hotel) and I respect the fact that couples counseling online often allows me access to parts of your life that I would not see in an office setting.  I feel privileged that people are willing to extend that trust to me.
Another aspect of remote couples therapy that I enjoy is that the couple and I are able to get creative together about how we want therapy to look. When we aren't bound to the structure of the office, couples can explore more about what they want out of sessions and how we all want to address issues together. Speaking of which, couples can get an increased sense of autonomy in virtual couples therapy that may have been inaccessible before.
First of all, being able to do remote couples counseling online means you are in control of the setting. And let's be honest, it sounds appealing to do a Zoom couples therapy session while wearing cozy clothes and petting your dog/cat/potbelly pig the whole time. And when you're in control of the setting, you experience an increased sense of privacy. With internet couples therapy, there's no walking into an office and trying to avoid eye contact with everyone else in the waiting room.
Also, remote couples therapy has some subtle benefits when it comes to cost. Most couples find time on their lunch breaks, between meetings, or after work to schedule a session, which means less need to take time off work. You also don't have to add in a commute for either partner, and if you have kids it can significantly reduce the amount of childcare you need in order to schedule a session. You may not believe how productive a couple can be during a toddler's nap time.
Speaking of schedules, online couples therapy is also a great way to accommodate multiple schedules and multiple locations. I've had the privilege of working with couples who are very committed to improving their relationship, but scheduling was one of their biggest conflicts. With the accessibility of doing couples counseling online, partners were able to finally access the support they were looking for. It also meant not having to wait weeks for an appointment when a partner was traveling, or they were in different locations since they were able to join remotely. This is also handy for anyone looking for long-distance couples therapy, whether it's to help sort through a conflict or to strengthen the relationship, or to help process through upcoming big decisions.
So if you've ever been curious about couples counseling but there have been logistical or emotional barriers to getting support, I encourage you to look into telehealth couples counseling and see if it sounds like a good fit for you!
For more information on our services, click here:  Couples Therapy
For more information on telehealth couples therapy, click here: Telehealth Couples Therapy