Save Your Relationship Today with Couples Counseling in Colorado
Do you feel lonely, hurt, and isolated in your relationship?
Are you at the point in your relationship when the feeling of deep trust and connection with your partner or spouse has faded, only to be replaced with endless conflict, anger, and blaming one another for minor things?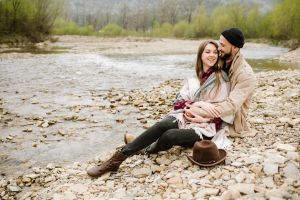 Did you notice that you may already be fighting too much and you fight more than communicate with one another? These are severe signs that your relationship may be in danger. These are not 'normal' occurrences if they have become the only things that define your relationship.
Marriage counseling in Wheat Ridge, CO, may help if you are fearful that your partner no longer loves you or is no longer aware or concerned with your emotions and needs. It becomes more complicated if you have children. If you need marriage counseling in South Denver, CO, or couples counseling to re-strengthen your bond with your spouse or partner, the Colorado Center for Couples and Families is here for both of you.
Marriage counseling is also a good option if you wish to save the fragile connection that remains in your relationship.
While it is ideal for both halves of a relationship to be willing to go therapy, much can still be done if only one person attends the sessions through physical counseling sessions or teletherapy services. In addition, maintaining relationships in the long term is hard work, and this long-term commitment can often feel like an unbearable burden if there are endless conflicts and miscommunication along the way.
Let marriage counseling in South Denver, CO, help revive your ailing relationship, so you can identify the things that keep you apart and resolve the intense anger that may be causing you to miscommunicate at every turn. Let marriage counseling in Wheat Ridge, CO move obstacles out of the way, so there will be more room for closeness, communication, and love again.
It doesn't matter if you have moved apart for so long – what matters is you are taking the baby steps toward re-establishing a deeper and more meaningful connection with your spouse or partner.
Everyone needs guidance, and we can help provide a solid roadmap and the type of positive support and reinforcement in a nurturing environment that will help address even the most hopeless situations.
Remember: when you break a bone, the part that heals over time often becomes the most vital and most durable point in the bone. So there is still hope for reconnection and recovery – belief in it.
One of the most common concerns in marriage counseling in Westminster, CO, is that the counselor/therapist will take just one side to the detriment of the other.
This is a common objection and is a natural misconception of marriage counseling or couples therapy in general. This is one of the primary differences when working with \a classical marriage counselor and modern EFT counsellors who are trained specifically to make sense of relationship conflicts so that it becomes unnecessary to 'take sides.'
An EFT therapist is well-versed in modern strategies for reuniting couples and creating a warm and practical environment where both parties can learn from one another and the therapist, with the ultimate aim of improving communicating and resolving issues. As a result, your relationship can improve, and in time, you and your spouse or partner will naturally repair what was lost or broken in the years leading to the therapy.
Do you need to be 100% healthy to be in a good relationship?
No. The truth is that everyone is wired to want to be in a relationship. This is scientifically established. Whether you are 100% healthy or not, you will still seek a relationship with others. This is why people get isolated, anxious, and depressed when they have no one in life. While everyone knows that a bad relationship can cause stress and even psychiatric problems, a good and working relationship can produce the opposite.
A good and healthy relationship, one that you work on constantly and for the long term, can even reduce the symptoms of PTSD and other past traumas. While people still need specific therapies to address different traumas, a healthy relationship is always a welcome development.
A healthy relationship means the person has someone to relate to during the individual therapies. This is also why people who go to PTSD therapy, for example, tend to bring at least a friend or a loved one to treatment because the treatment becomes more effective.
If you and your significant other are like most couples, you probably have already invested a lot in your relationship. Many couples invest to the point of exhaustion and fatigue.
If you feel that your relationship is helpless and hopeless after all that hard work, you may want to reconsider your beliefs. If you desire to save the relationship and want to come together with your spouse and partner to do it, you can SAVE your relationship. It begins with your first marriage counseling in Westminster, CO.
Many couples who were ready to throw in the towel but first sought marriage counseling report that their relationship became that much stronger after they overcame the initial obstacles to reconnecting and establishing a more meaningful relationship. While there may be too many reasons to give up, there are even more reasons not to do that. There are always reasons to hang on, give hope to each other, and the relationship.
What do you need to get started with marriage counseling in South Denver, CO? All you need to bring is yourself (and your partner/spouse ideally), and the Colorado Center for Couples and Families will take care of the rest.
Contact us today and find out how your first couples therapy session will go. We are excited to hear from you (or your partner), and we'd love to get you started on a solid roadmap to reuniting with your loved one. Let's save all those wonderful years and resolve the issues hindering you from fully expressing and feeling the love you have had before.