Letting go of a long-term relationship can turn your life upside down. One moment, you were picturing your future with this person. And the next moment, they were no longer in your life. Suddenly, all your plans have changed, and your emotions are a mess.
Maybe you knew it was time to say goodbye. But even if it was the right decision, you still feel lonely. You're sad, confused, and teary-eyed. You wonder if you'll ever mend your broken heart.  Getting over your ex might seem impossible now. But there is life after the end of a long-term relationship. Here's how to pick up the pieces and move forward.
1. Give Yourself Time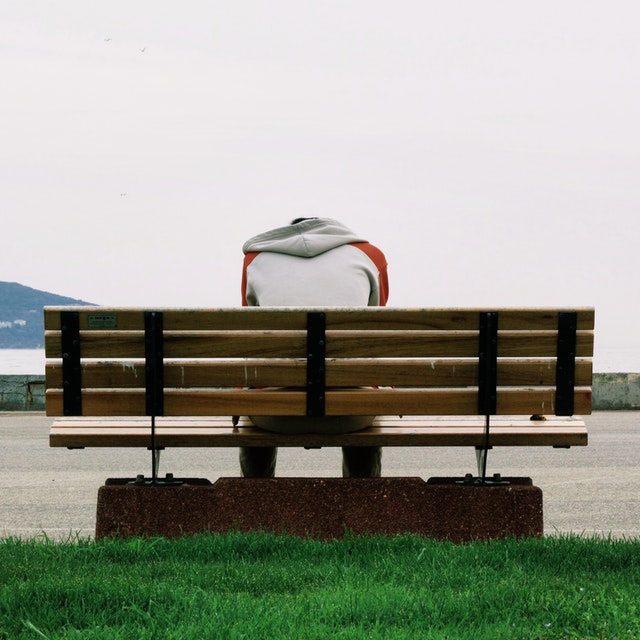 Some people assume that the best thing to do after a break up is to rush out and try to meet someone new. But that's not the key to healing. Don't try to suppress your complicated emotions about the situation. You need to take some time for yourself. Allow yourself to cry and vent. Be patient with yourself. Trying to skip over this "phase" won't help you in the long run. Instead, you need to give yourself plenty of time and space.
2. Practice Healthy Habits
After a breakup, you might have days when you just don't feel like getting out of bed. But it's very important to practice healthy habits. For example, cooking and eating nutritious meals can definitely boost your mood. Exercise releases endorphins, which can also make you feel happier. And getting enough sleep is absolutely crucial. It's also good to find an outlet for stress relief. You can try meditation or yoga as part of your daily routine.
3. Lean on Your Friends
Your friends will be there to hear you vent. And talking to your loved ones about how you're feeling can definitely help. Sometimes, you don't even realize how much you've been bottling up until you let it all out! Don't be afraid to reach out to your friends after the breakup. You might need a shoulder to cry on. You're not a burden to your friends – they want to support you and cheer you up during this rough time.
4. Pick Up a New Hobby
Sometimes, you just need to distract yourself. When you feel up to it, now is the time to pick up a new hobby. And if you stopped doing certain activities you used to enjoy because your significant other didn't like it? Well, there's no better time to get back to it! Sign up for a class that sounds interesting. Join a local recreational sports team. Head to your local library to find some interesting new novels. Staying busy can be the key to healing!
5. Plan Something Fun
Ever wanted to travel somewhere new, but your ex never had the time to go? Were you interested in going camping, but your ex wasn't outdoorsy? Or maybe you've always wanted to go to a music festival – but your ex didn't share your taste in music. Why not book it now? You're open to all kinds of new opportunities when you're single!
6. Put Yourself Out There
Once you've given yourself some time to adjust to the single life, you might start to feel like dating again. You don't have to dive right back into the dating scene. It's perfectly fine to set your own pace. When you've given yourself time to reflect and heal, the time will be right to seek out the kind of partner you're looking for.
—
Have you recently ended a long-term relationship? Are you wondering what keeps you from picking yourself up and getting back on your feet? Sometimes, talking to a therapist can help you process your emotions and deal with anything that may be holding you back. Contact us today to see how we can help. We're here for you.